In January, I took Silversea's Silver Whisper from Auckland to Sydney. It was a wonderful trip, with stops down the east coast of New Zealand, Tasmania and Australia. At our second stop in Tasmania, I took the shore excursion from the port of Burnie to Wings Wildlife Park.
The wildlife park is in a gorgeous green and fertile valley in the north of the island. They take in and rehabilitate injured and orphaned animals. One of the main attractions is the Tasmanian Devils. Here are some Tassie babies: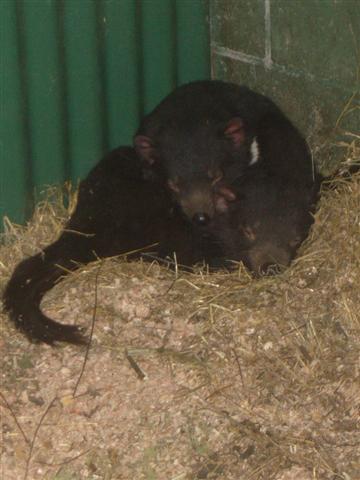 The babies were indoors, but outside is a habitat for the adults.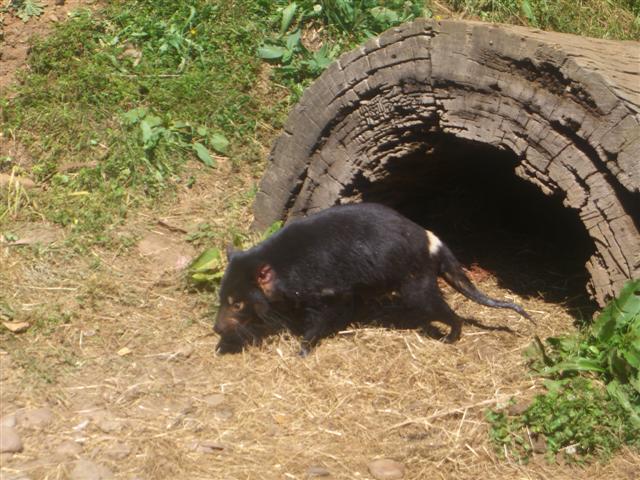 They were feeding an animal leg of some sort — the devils eat the whole thing, bones and all.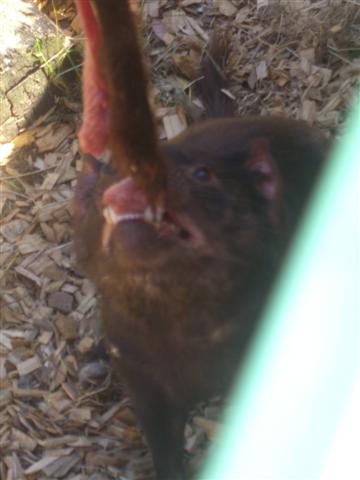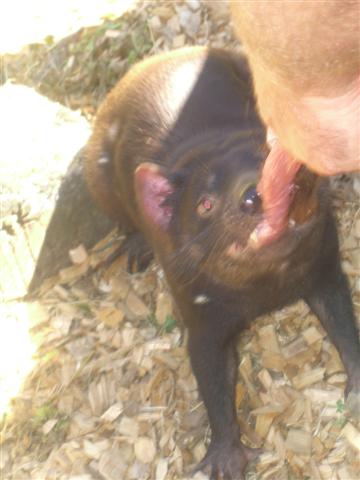 Because the weather was so hot, the little guys were a bit lethargic, so we didn't get to hear the famous "Tassie Scream", but it was fantastic being able to see them at such close range.