One of the best things about a cruise is the anticipation, and I've been doing some planning about what to take and what to wear. Since the cruise is with Silversea, some evening wear is in order:
Here is my latest purchase from Nordstrom.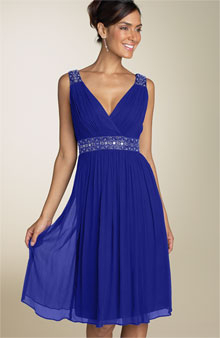 I'm guessing that this should be appropriate for formal night on my first Silversea cruise.
What do you think?
(PS, this is a model, not your ferrety correspondent!)