Captain Cook sailed by here and decided not to explore because he thought it was doubtful that his ship could get in and turn around safely. As you can see, the entrance is almost hidden as you go by.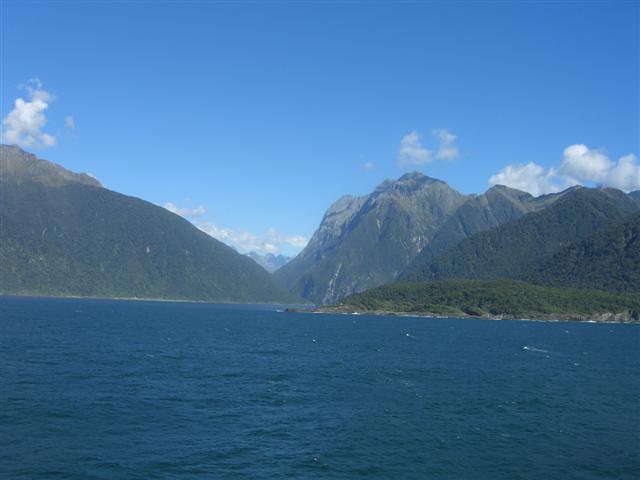 Then as you get closer, an opening appears.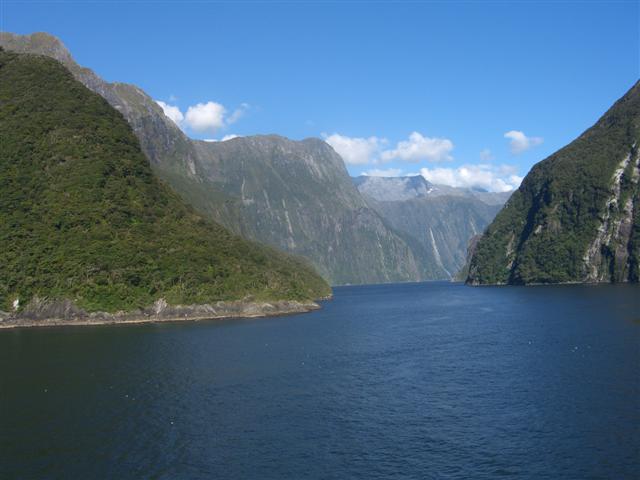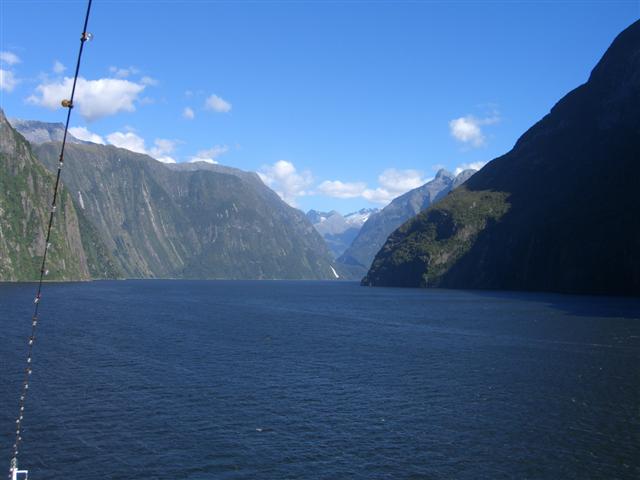 It gets more and more beautiful.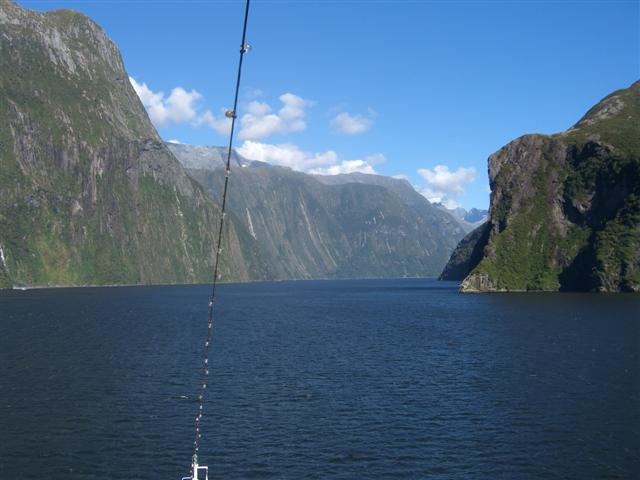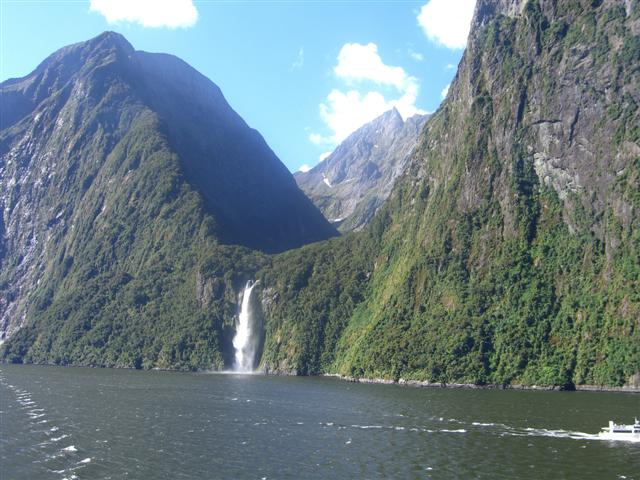 All in all, very lovely, but I have to say, not nearly as long and gorgeous as the Norwegian fjords. I'm so spoiled!